Clover Dashboard lets administrators change what employees can see on their dashboards and what permissions they have been given. With the employee's tool, you can create employee profiles, assign roles and permissions, and manage employee access to Clover Dashboard devices.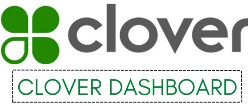 How to Create an Employee Profile?
When creating an employee role, you need to add the employee's name, role, and password. It is optional to add a nickname or email address, but you must provide an email address if you want the employee to be able to access the Web Dashboard. Create a profile by following these steps:
Log in to the Web Dashboard using a web browser.
Click on Employees.
Then click Add New Employee.
Please enter the following information:

Name: Enter the name of the employee.
Role: This determines what permissions the employee will have.
Passcode: The employee enters this four-digit number to unlock the Clover device. Employees are required to have their own passcode.
Nickname (Optional): Enter a nickname that will appear anywhere the employee's name appears, such as on a receipt.
Email (Optional): If you want the employee to have access to some or all of the Web Dashboard, enter the employee's email address. An email with further instructions will be sent to the address.
Custom ID (Optional): Custom IDs can be used to group employees for searching/filtering.

Click Save.
How to Edit an Employee Profile?
You can update employee profiles using the Employees app, such as when an employee is promoted. You cannot change an employee's name or email address. Below are the steps to edit the employee profile.
Log in to the Web Dashboard using a web browser.
Click on Employees.
You can edit an employee's profile by clicking Edit next to it.
Edit the information.
Then click Save.
Furthermore, if you want to delete any employee's profile, then you can do so easily too. Visit the official website at www.clover.com for more information.